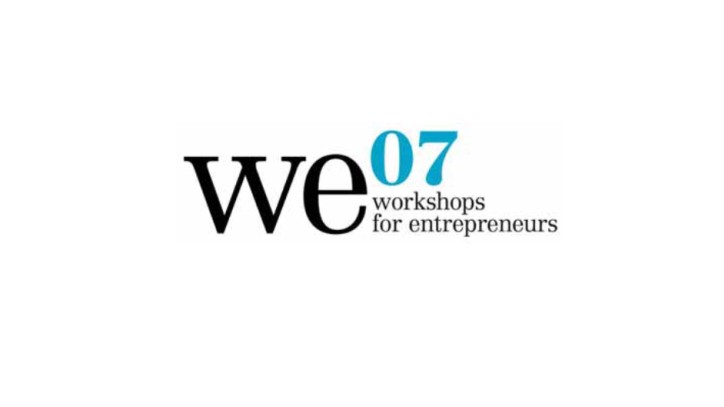 Logo "We – Workshops for Entrepreneurs"
14. Oktober 2006
Virgil Widrich at "We – Workshops for Entrepreneurs"
Over the course of three weekends in October 2006 creative talents had a chance to gain basic and practical knowledge that could serve as a stepping stone to their becoming entrepreneurs. The workshops are part of a programme conducted by the AWS (Austria Wirtschaftsservice) and departure, the City of Vienna's Office for Creative Industries Initiatives. Entrepreneurs from the fields of design, fashion, music and multimedia were on hand to provide their expertise along with allied service providers and others with inside knowledge of the various fields. Virgil Widrich presented the multimedia workshop: "The ability to demand creative freedom depends on good business sense".