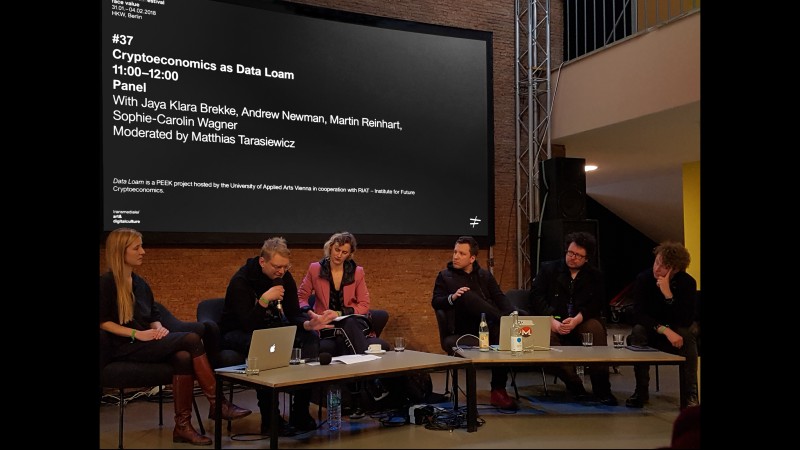 "Cryptoeconomics as Data Loam": Presentation at the Transmediale in Berlin in February 2018. On the panel: Sophie-Carolin Wagner, Markus Zimmermann, Jaya Klara Brekke, Matthias Tarasiewicz, Martin Reinhart, Andrew Newman.
Events
31. May 2017 – 02. June 2017

Data Loam – First Vienna meeting of the research team Johnny Golding, Mattia Paganelli, Martin Reinhart, Leo Coster, Matthias Strohmaier, Marc Orou, Matthias Tarasiewicz and Andrew Newman.

01. March 2017

On 1.3.2017, start of the PEEK-funded research project "Data Loam" by Martin Reinhart, which is hosted at the University of Applied Arts / Art & Science.