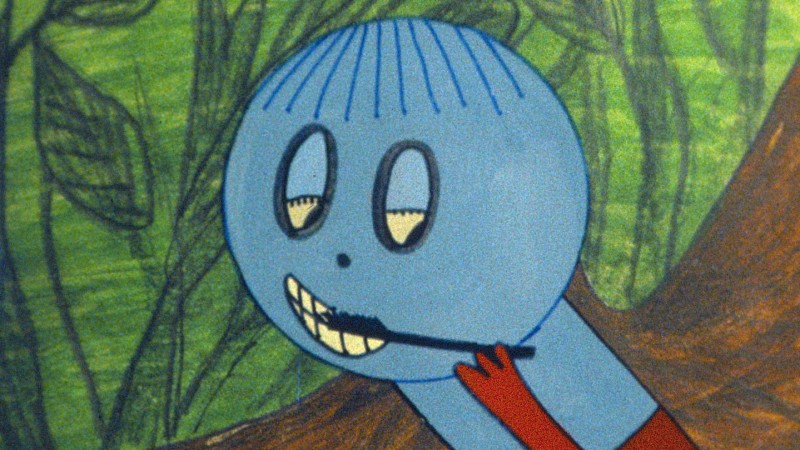 "Color can dream", still, 1981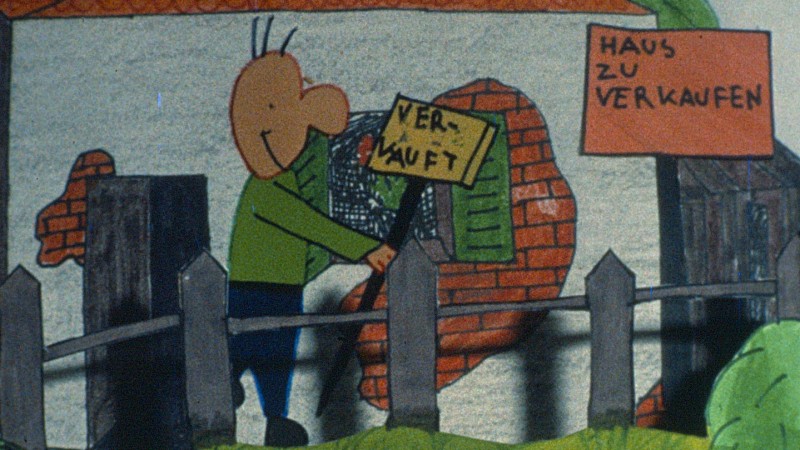 "Color can dream", still, 1981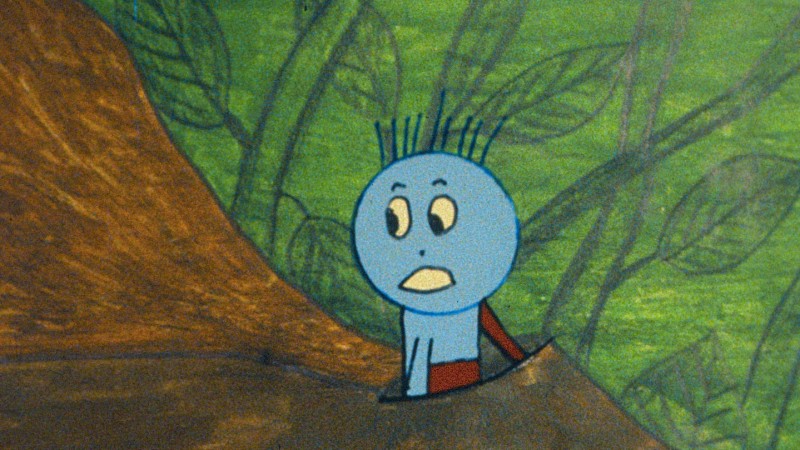 "Color can dream", still, 1981
"Color can dream", still, 1981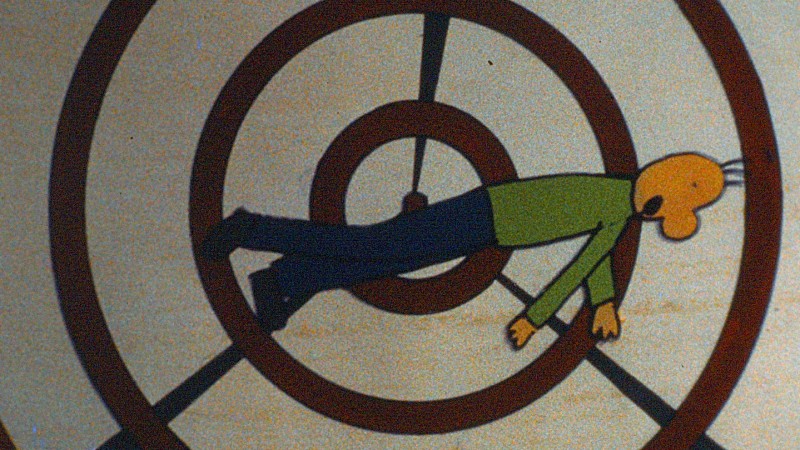 "Color can dream", still, 1981
"Color can dream", still, 1981
"Color can dream", still, 1981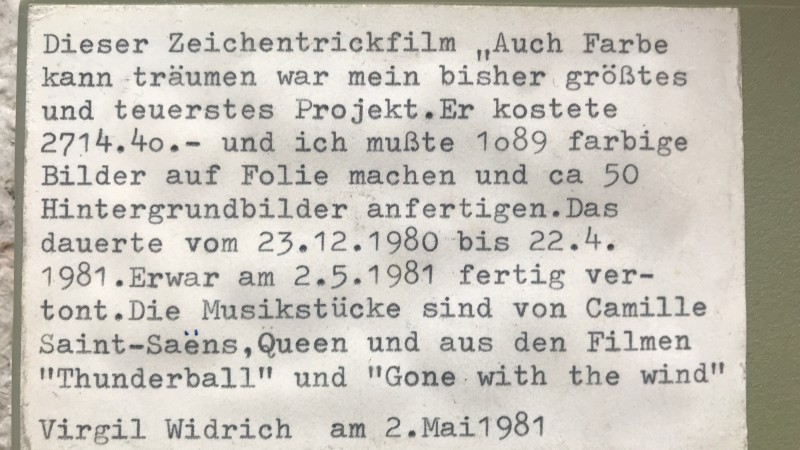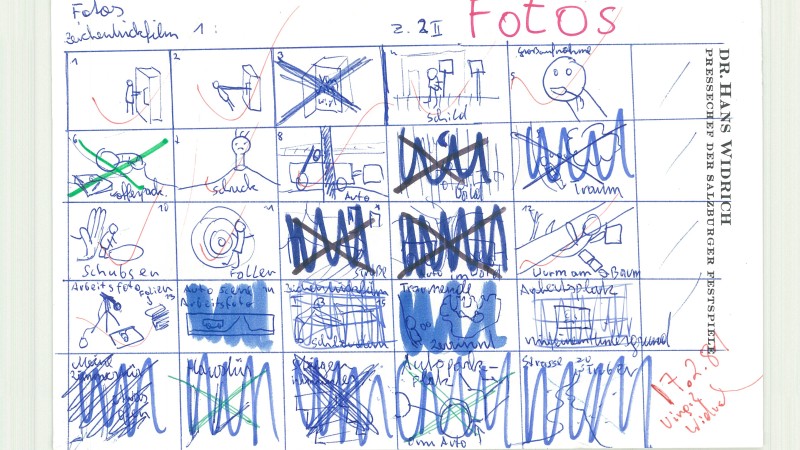 "Color can dream", story board, 17.2.1981
Vertigo: Virgil Widrich during the shooting of "Color can dream", spring 1981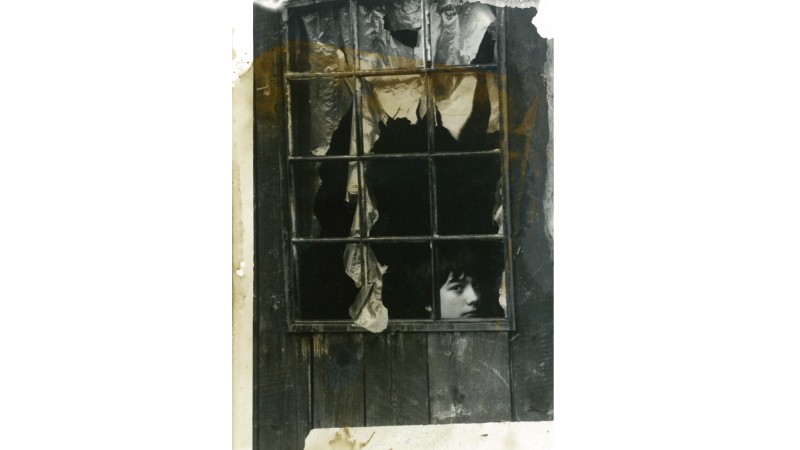 Virgil Widrich during the shooting of "Color can dream", spring 1981
Events,
film screenings: 14
01. January 1981 – 02. May 1981

Watching a documentary on Walt Disney on television, he starts working on his own animated film. Within five months between 23.12.1980 and 2.5.1981, the animated film Auch Farbe kann träumen" ("Color can dream") is produced from more than 1,000 cut-up overhead transparencies.

03. December 1980 – 08. December 1980

A first test for a longer animated film: between 3 and 8.12.1980 an animation is created about a small man that failed to open a refrigerator. Length: 17 seconds.